On 7 November 2014 the Langeberg Municipality LED department hosted Youth Development & Intergovernmental Information Session for 115 youth from the Langeberg area that attended the workshop. The workshop was in partnership with the NDYA, National Youth Service, National Department of Public Works, Youth Chamber of Commerce and Industry and Robertson ABSA that presented on the day.
 
The main purpose of the information session was to bring youth, youth owned businesses and organisation whose mandate it is to develop youth entrepreneurs together to create a platform for local youth to access the services provided by these organisations. This is the Municipality's endeavour to curb unemployment by mainstreaming youth businesses into the local economy.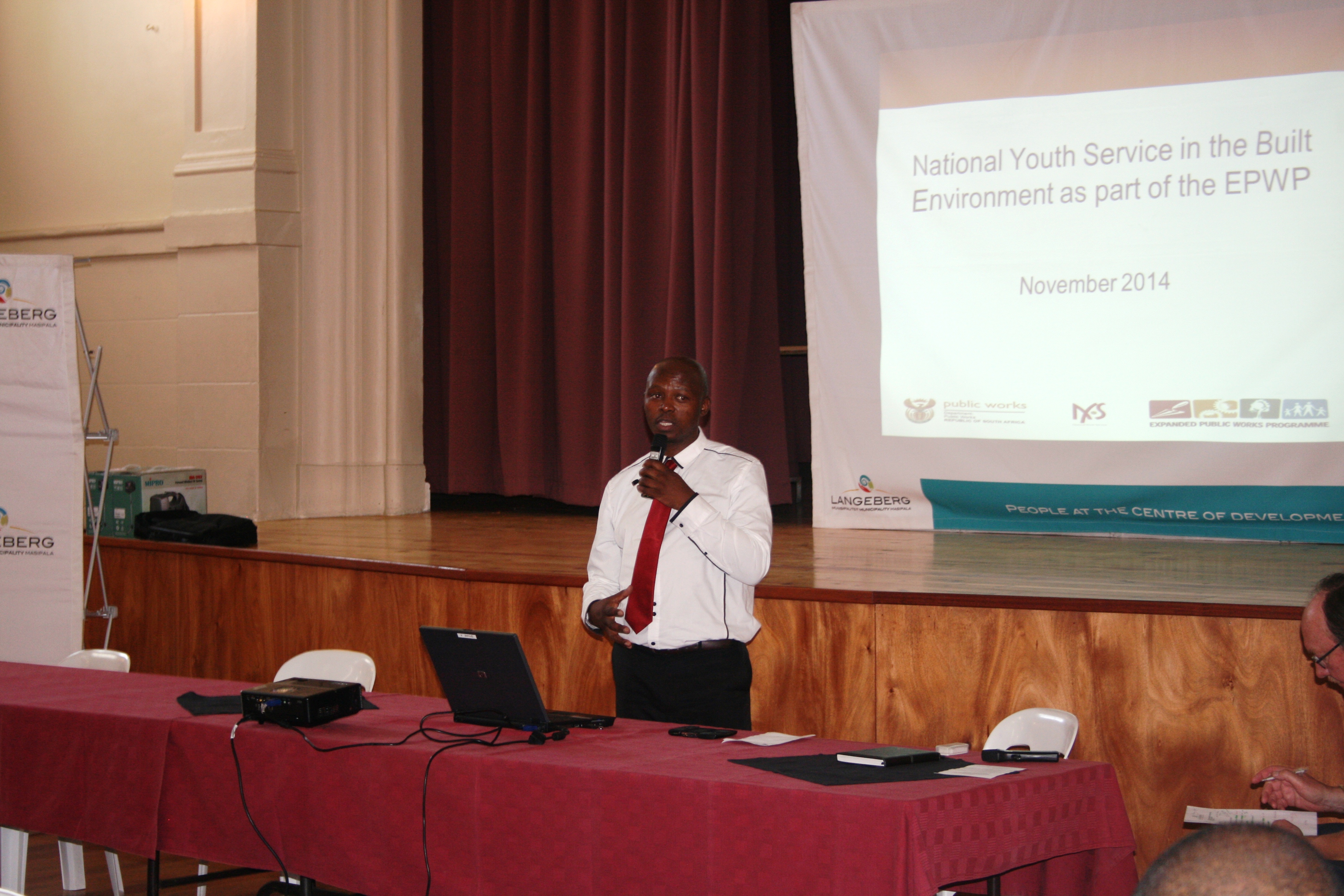 The National Youth Development Agency (NYDA) did a presentation on their services and how the youth would be able to access these services and the types of funding that is available for youth businesses were also discussed, the NYDA also issued forms for those that want to register on their database.
Carlyn Sassman and Malvonia Cupido from NYDA gave information on rural development and community development programmes. They also advised the youth on registering their businesses and have all necessary documents in order to apply for financial aid. The NYDA offered training programmes where they will come to the Langeberg area once needs of the community has been established. They are also offering to assist with workshop for Cooperatives.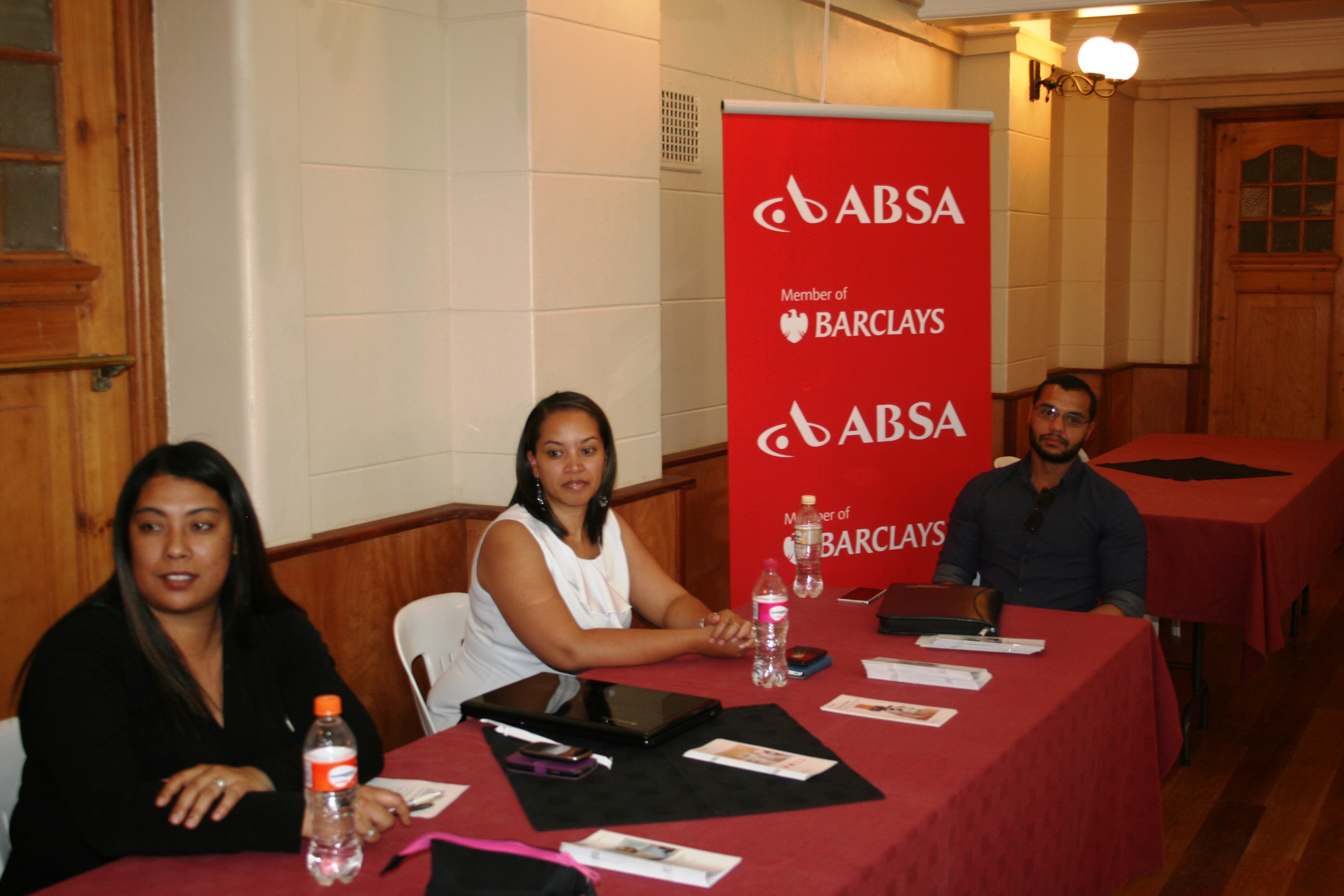 The ABSA team led by the Robertson Branch Manager Mrs Virgi Braaf presented their programmes on financial assistance to entrepreneurs they also had a competition were five participants won prizes.
Arthur Mngxekeza the Treasurer of the Youth Chamber of Commerce and Industry located at the Presidency, addressed young business people that need to organize themselves; they focus on Youth Business Chambers which only started recently. And the importance of youth businesses to be affiliated to such organisations
On the agenda was motivational speaker Papi Paka who spoke about embracing the spirit of Entrepreneurship.
Lundu Lutja from the Department of Public Works spoke on the National Youth Service Program. This program focuses on unemployed youth / FET students / Young Professionals that are placed as interns / artisans.
Mr. Solly Siwakamisa explained the EPWP Programme and how youth can benefit from this programme
Mr. Johny Steenkamp a local business person spoke on entrepreneurship, detailing the resilience a business person needs to have in order to succeed in this field.
After all the presentations the youth could go for one on ones with the organisations for consultations ,it was agreed that the Led department will be the link between the youth and these organisations and should the numbers justify these departments pledged to come back should their services be needed.
[End]